Carter-Hoffmann, CNH28, French Fry Warmer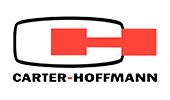 Product Code: CNH28
Carter-Hoffmann, CNH28, French Fry Warmer is available to buy in increments of 1
Product Overview / Details
Selling Units Per Case: 1 ea
Crisp N Hold Fried Food Station
4 sections
circulated air heating
1780 cubic in.
Description
Introducing the Carter-Hoffmann CNH28 French Fry Warmer, designed to innovate food storage and reduce challenges in commercial restaurant settings. This crisp n hold fried food station is a game-changer for any establishment looking to serve hot and crispy fries. With its four sections and circulated air heating system, this warmer ensures that your fries stay perfectly crisp and delicious. The 1780 cubic inch capacity allows for ample storage, accommodating high-demand periods without compromising on quality. The Carter-Hoffmann CNH28 is packed with features that make it ideal for busy kitchens, including easy-to-use controls and a durable construction. Whether you're running a fast-food joint, a sports bar, or a high-end restaurant, this French fry warmer will elevate your fry game and keep your customers coming back for more. Trust Carter-Hoffmann, a leading name in commercial food storage solutions, to deliver the quality and reliability you need.